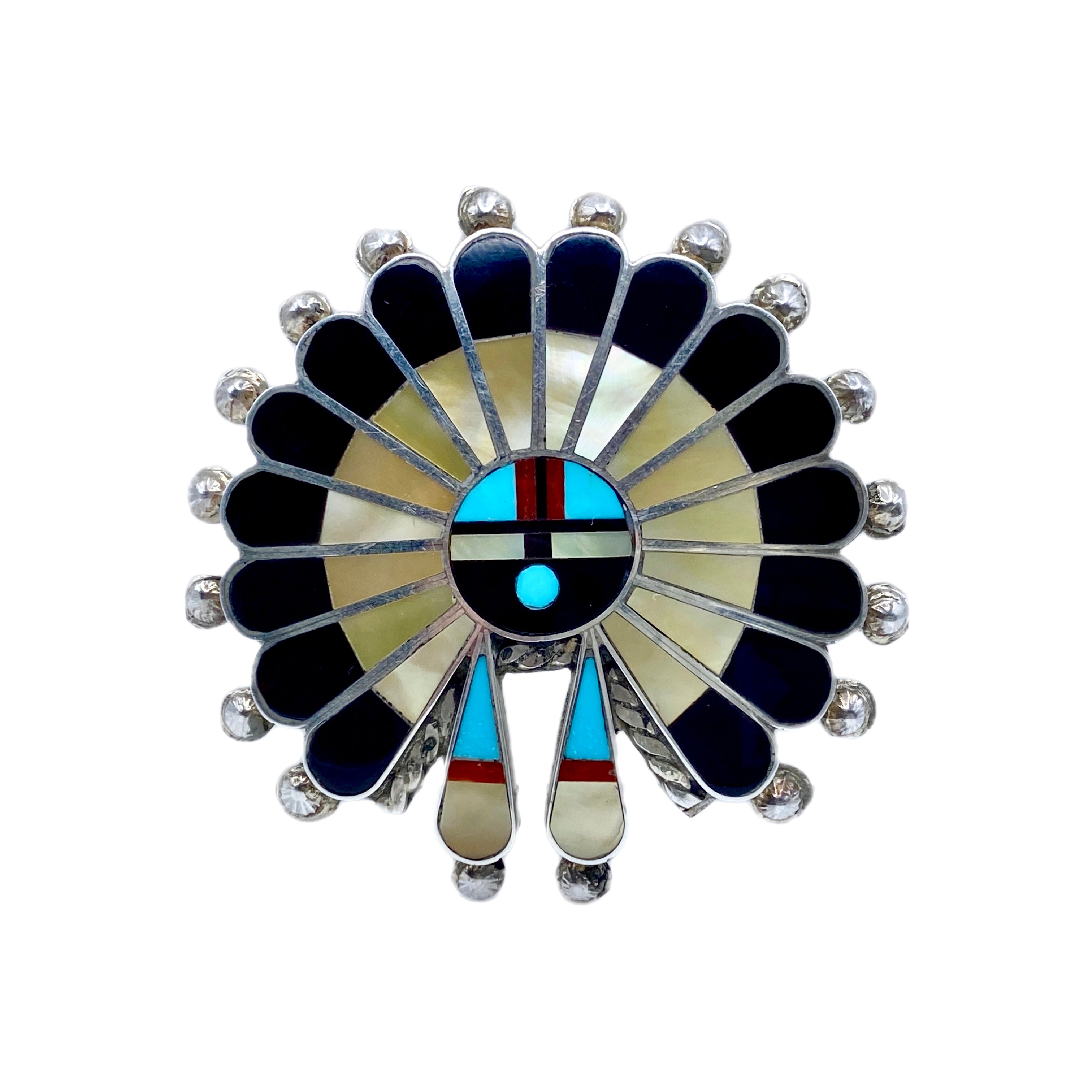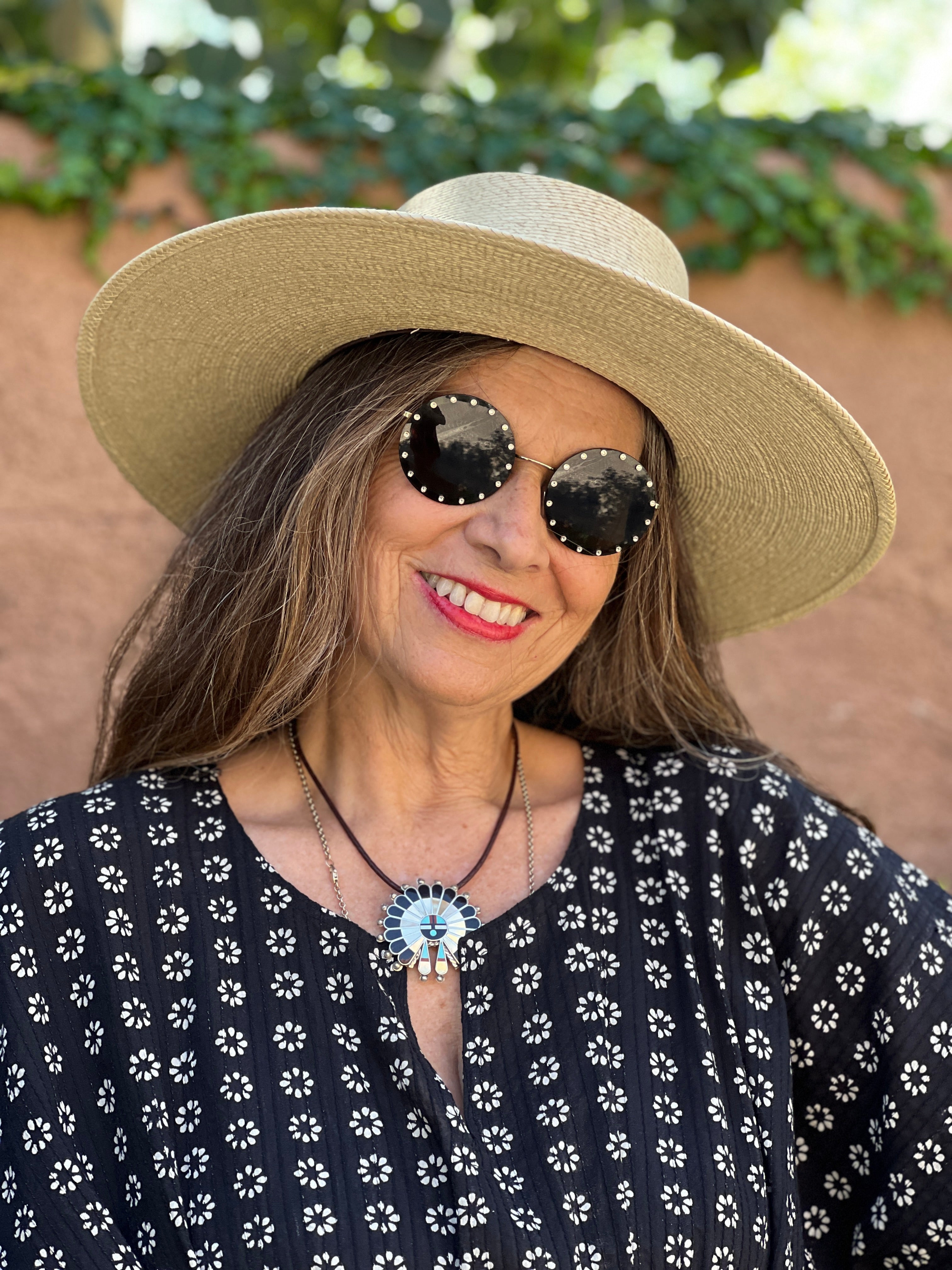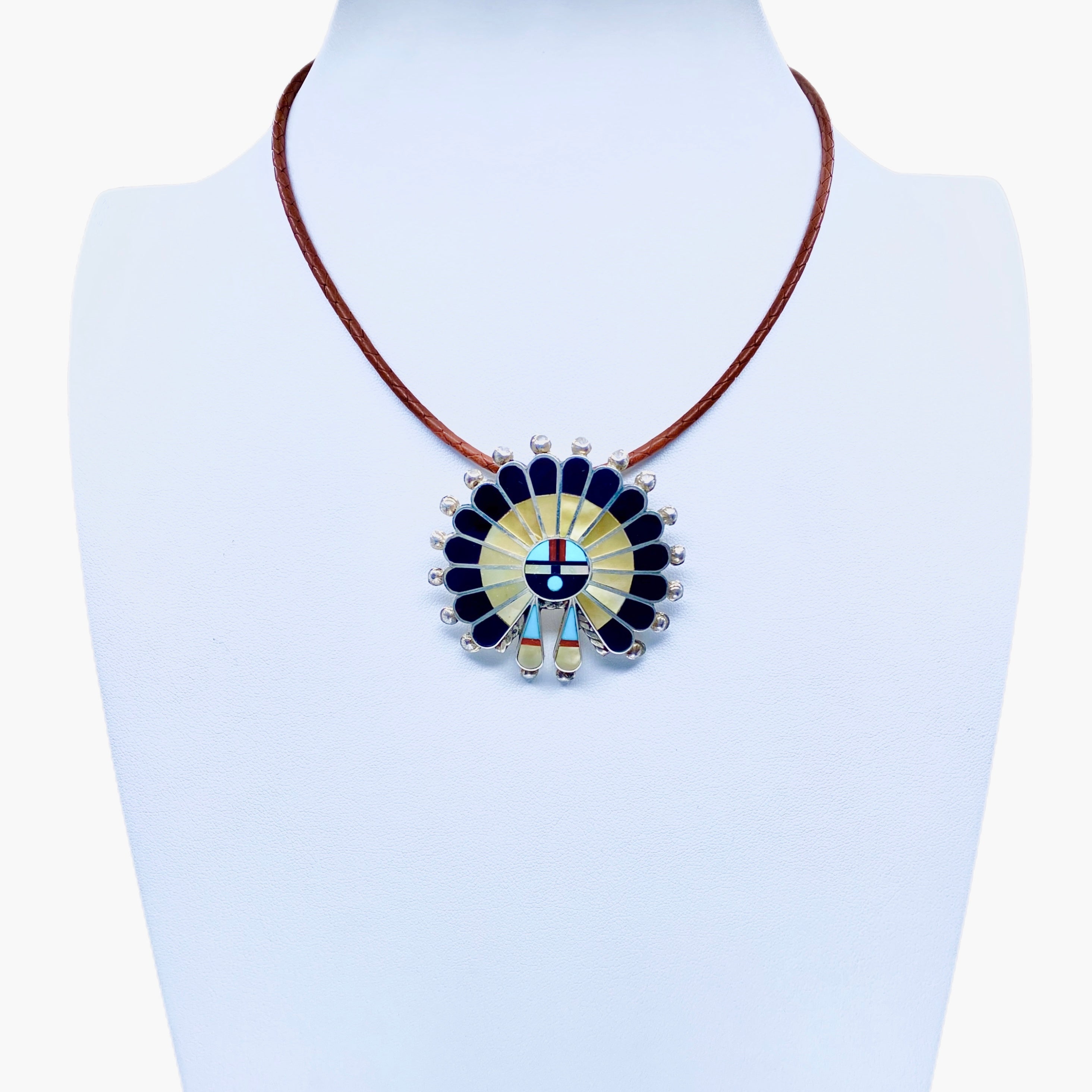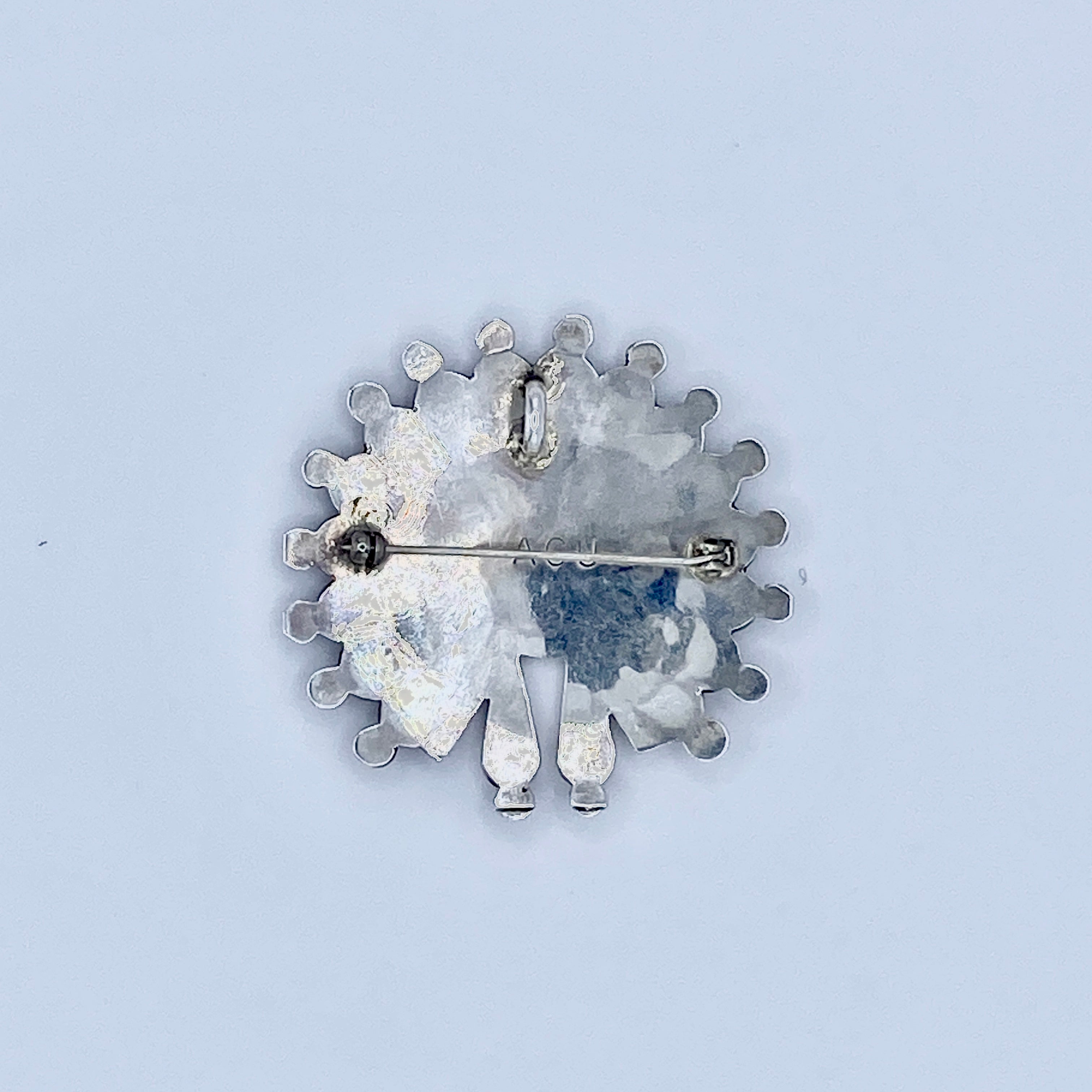 Zuni Black Onyx and Mother of Pearl Sun God Pin/Pendant ONE AVAILABLE
Sale price

$295.00
Regular price

$295.00
(/)
---
This exquisite pin is meticulously handcrafted by skilled Zuni artisans, reflecting their deep connection to the sacred Sunfather, a symbol of life, warmth, and abundance in Zuni culture.
Set in sterling silver and crafted with meticulous attention to detail, this pin showcases a stunning combination of natural gemstones. Black onyx exudes strength and protection, while mother of pearl embodies purity and spiritual connection. The vibrant coral represents life's vitality, and the turquoise, often referred to as the "Sky Stone," signifies healing and protection.
The intricate design captures the essence of the Sunfather, bringing its symbolism to life with precision and artistry. Whether proudly displayed on your clothing or used as a meaningful accessory, this Zuni Sacred Sunfather Pin is more than adornment; it's a wearable work of art that celebrates tradition, spirituality, and the enduring beauty of Native American craftsmanship. Adorn yourself with a piece that carries the legacy of the Zuni people and connects you to their rich cultural heritage.
Made in USA

2" Width, 2" Height
Sold without leather necklace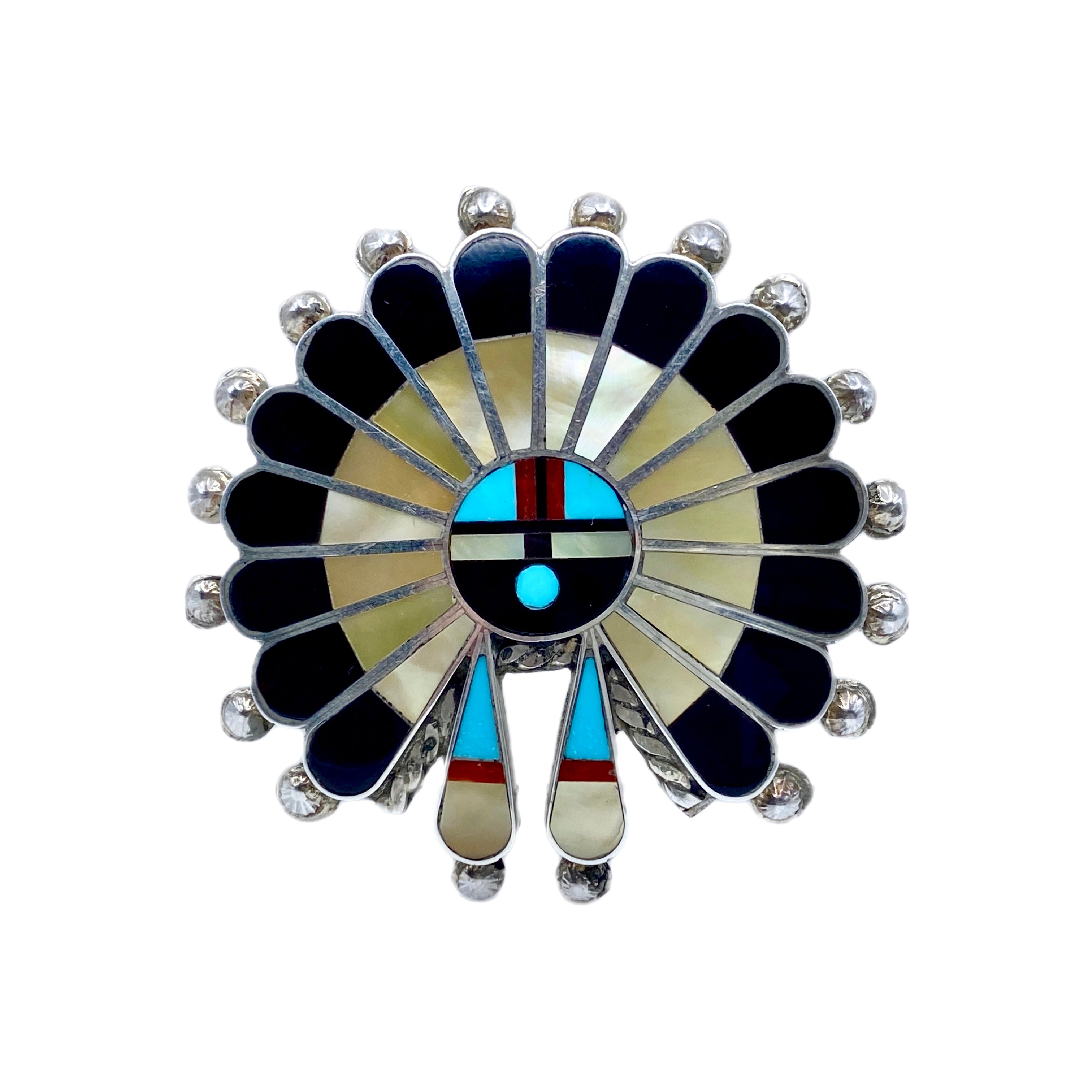 Zuni Black Onyx and Mother of Pearl Sun God Pin/Pendant ONE AVAILABLE
Sale price

$295.00
Regular price

$295.00
Choose options