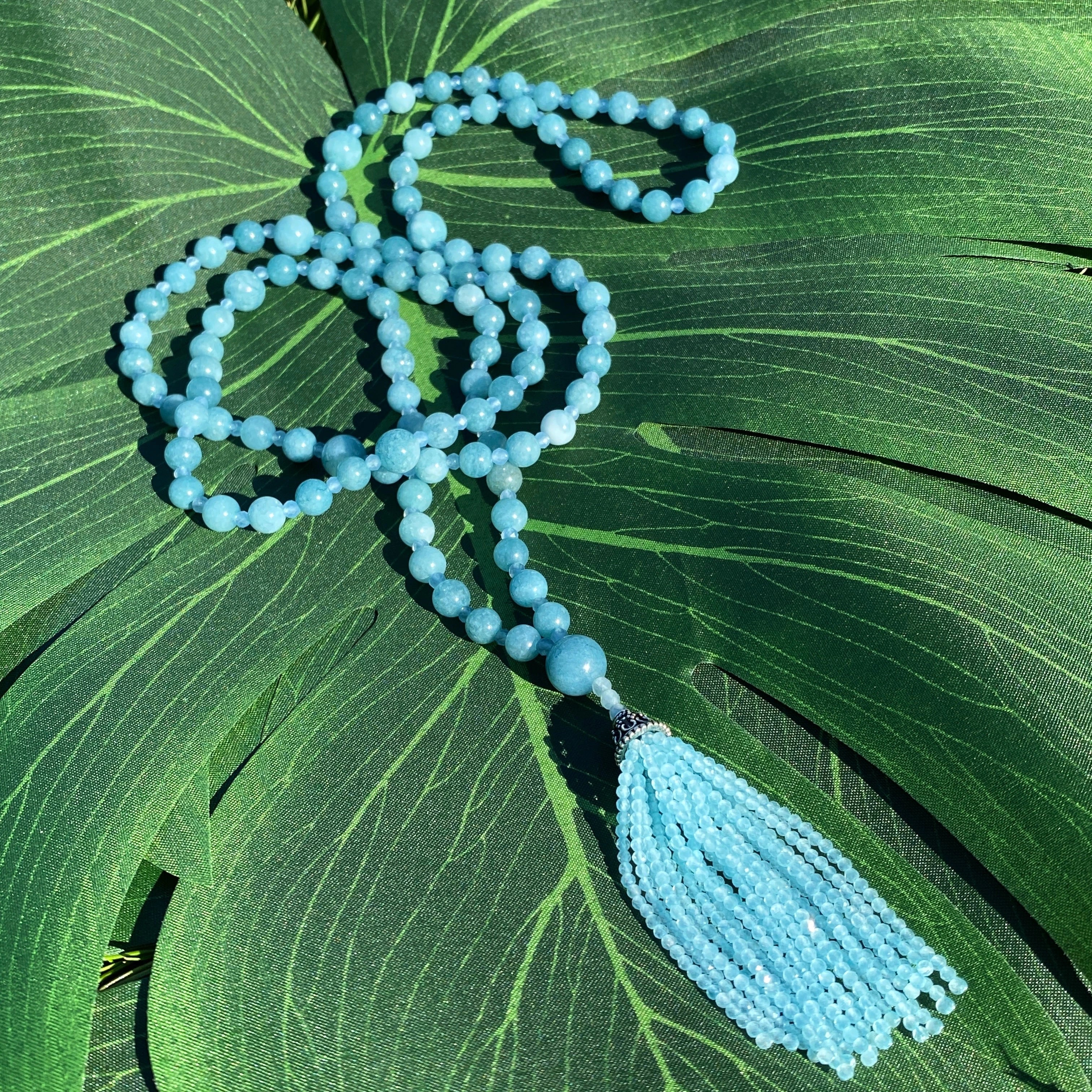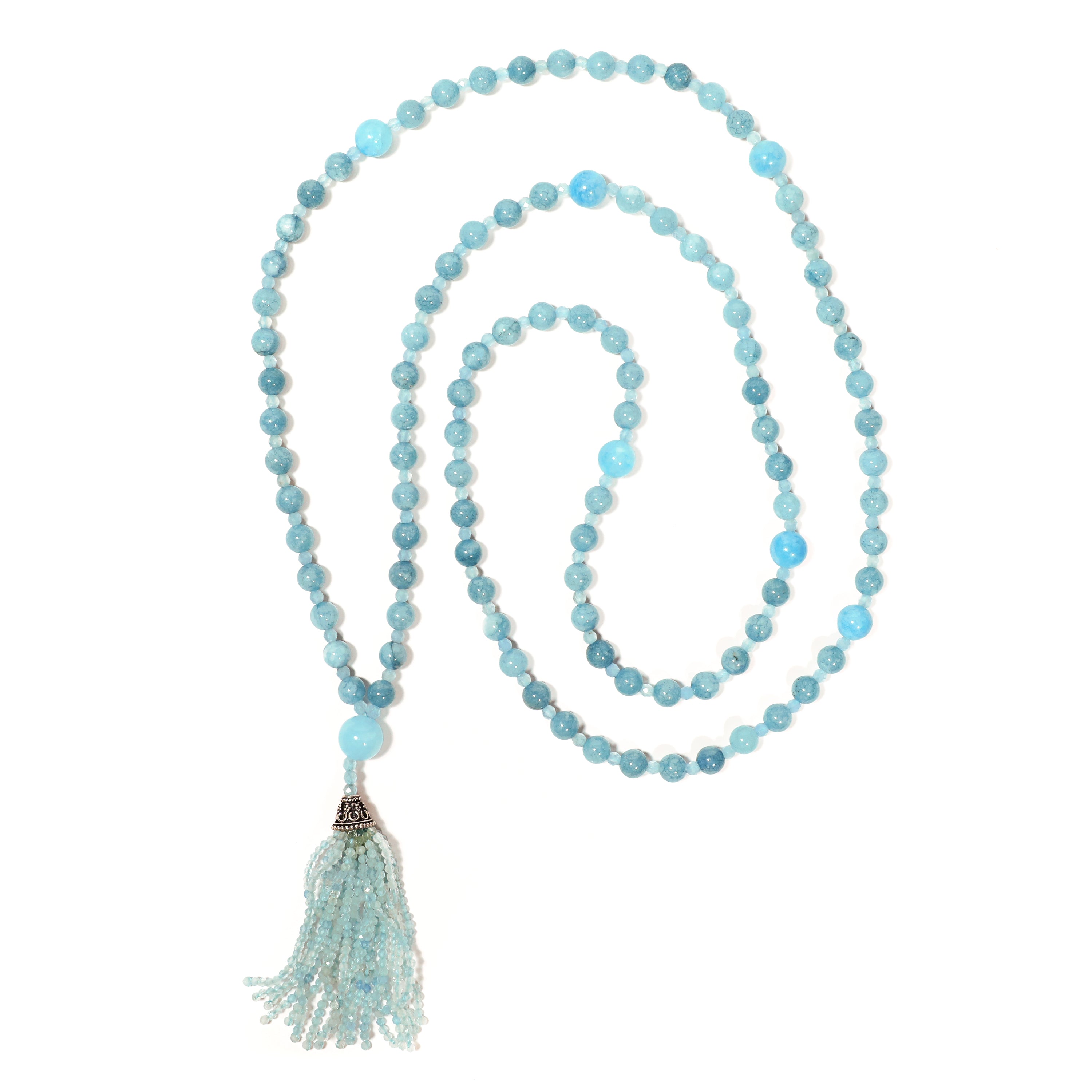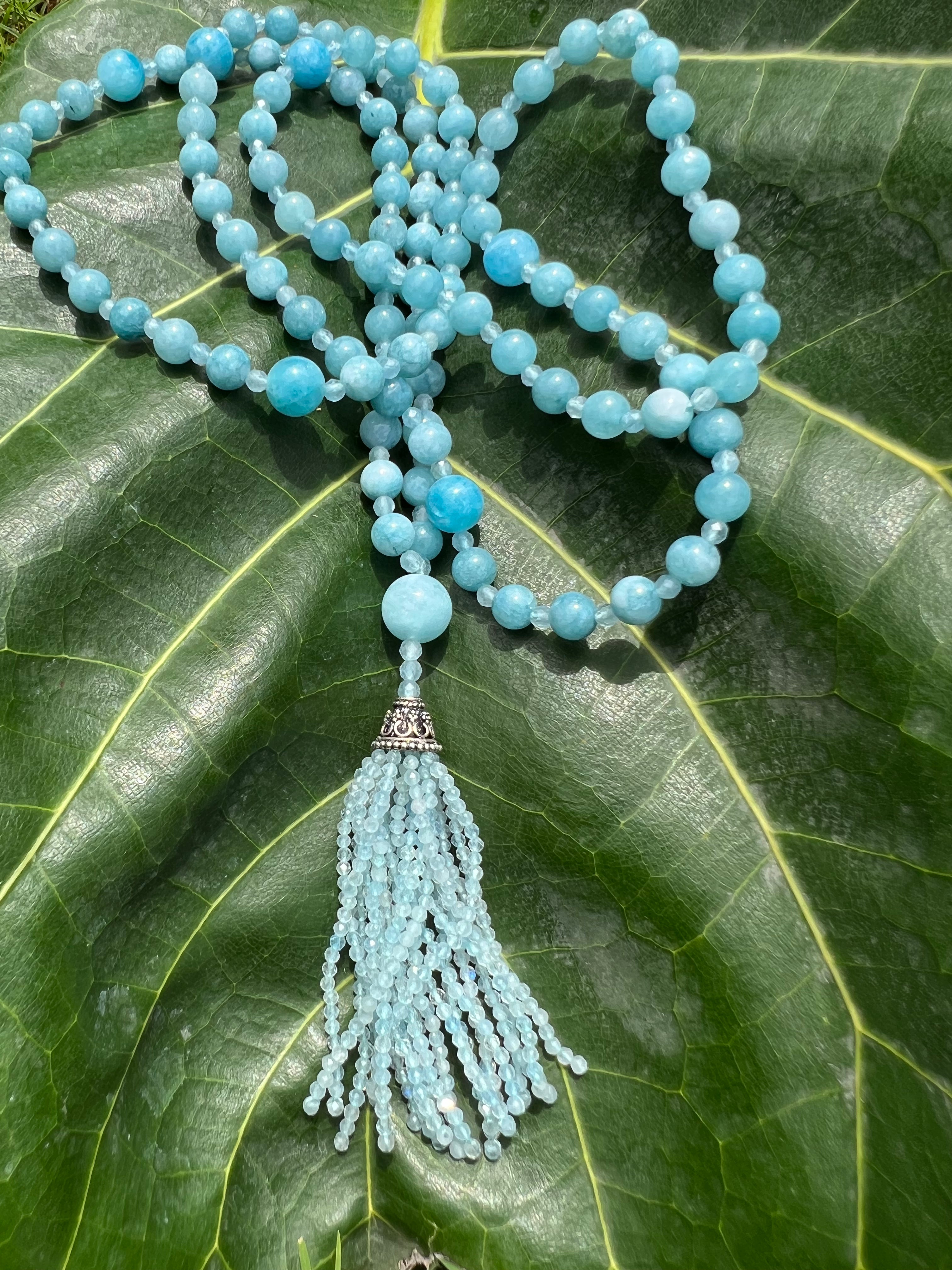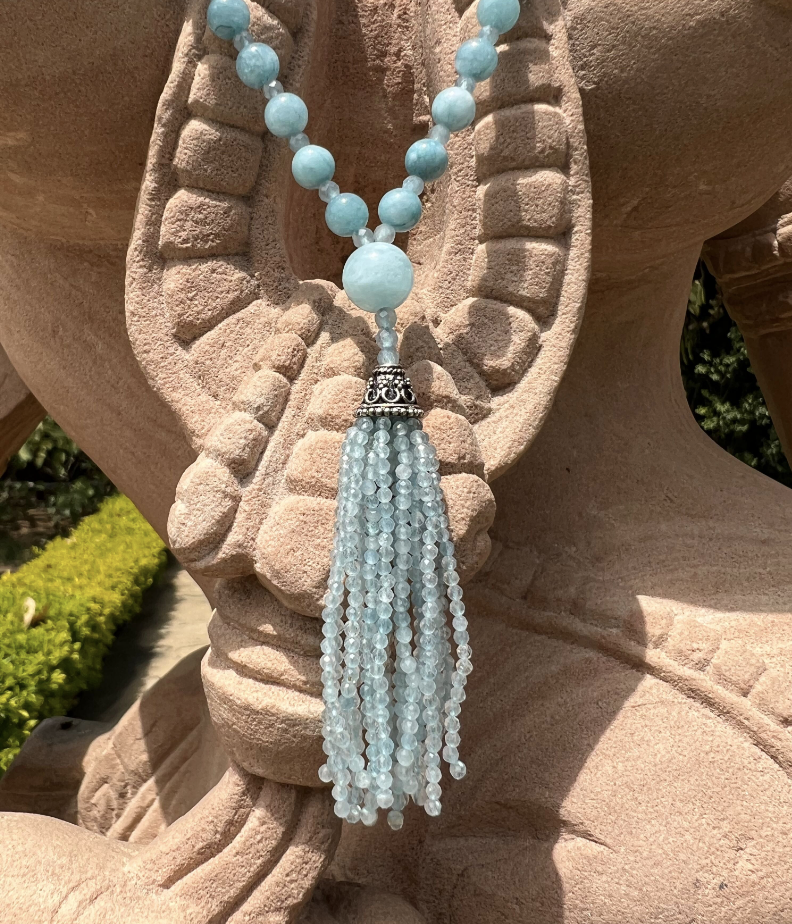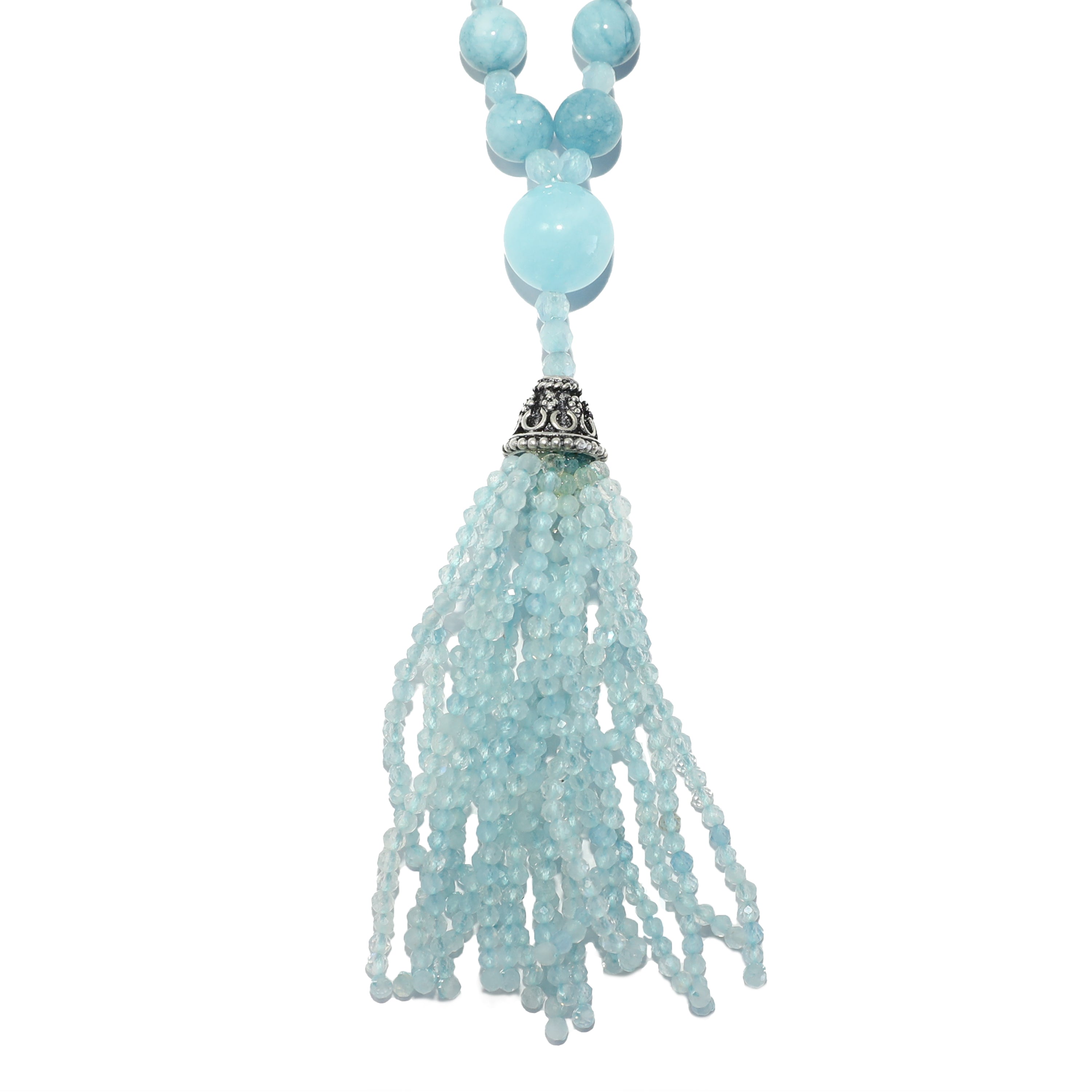 Semi Precious Aquamarine Mala
Sale price

$245.00
Regular price

$325.00
(/)
---
Aquamarine the stone of courage 
Aquamarine Stone Benefits: Soothes an overactive mind, provides mental clarity, improves intellect and instills a sense of peace in your day to day life.
This unique Aquamarine Mala was hand beaded in Jaipur, India. Jaipur's rich jewelry traditions stem all the way back to the mid 1700's when Maharaja Sawai Jai Sing-II established the city. He invited jewelers from the entire Indian sub-continent including Lahore, Benaras, Delhi and modern day Kolkata and patronized their art. He helped them establish their businesses that are now booming today and have turned Jaipur into a world-renowned jewelry market. Pax Philomena is proud to be a part of patronizing these artisans! 
Malas are one of the latest fashion trends, but their origin and history goes back to the birthplace of yoga. The term mala derives from the Sanskrit word "Japamala," which is a string of beads used for prayer and meditation by Hindus and Buddhists. The mala is very similar to the concept of a Catholic Rosary. The string of 108 beads is traditionally used to keep count while chanting or repeating a mantra while meditating.
Historically the number 108 is sacred in the Hindu religion and has spiritual significance.
Our malas pair beautifully with the entire Pax Philomena line.  We love them for their lightweight feel and their ability to be layered. They bring the perfect splash of colour to your look and will sure make you smile! Our Stone Malas are not only beautiful, but these stones have healing properties as well. 
Length is 21" including tassel
Made in India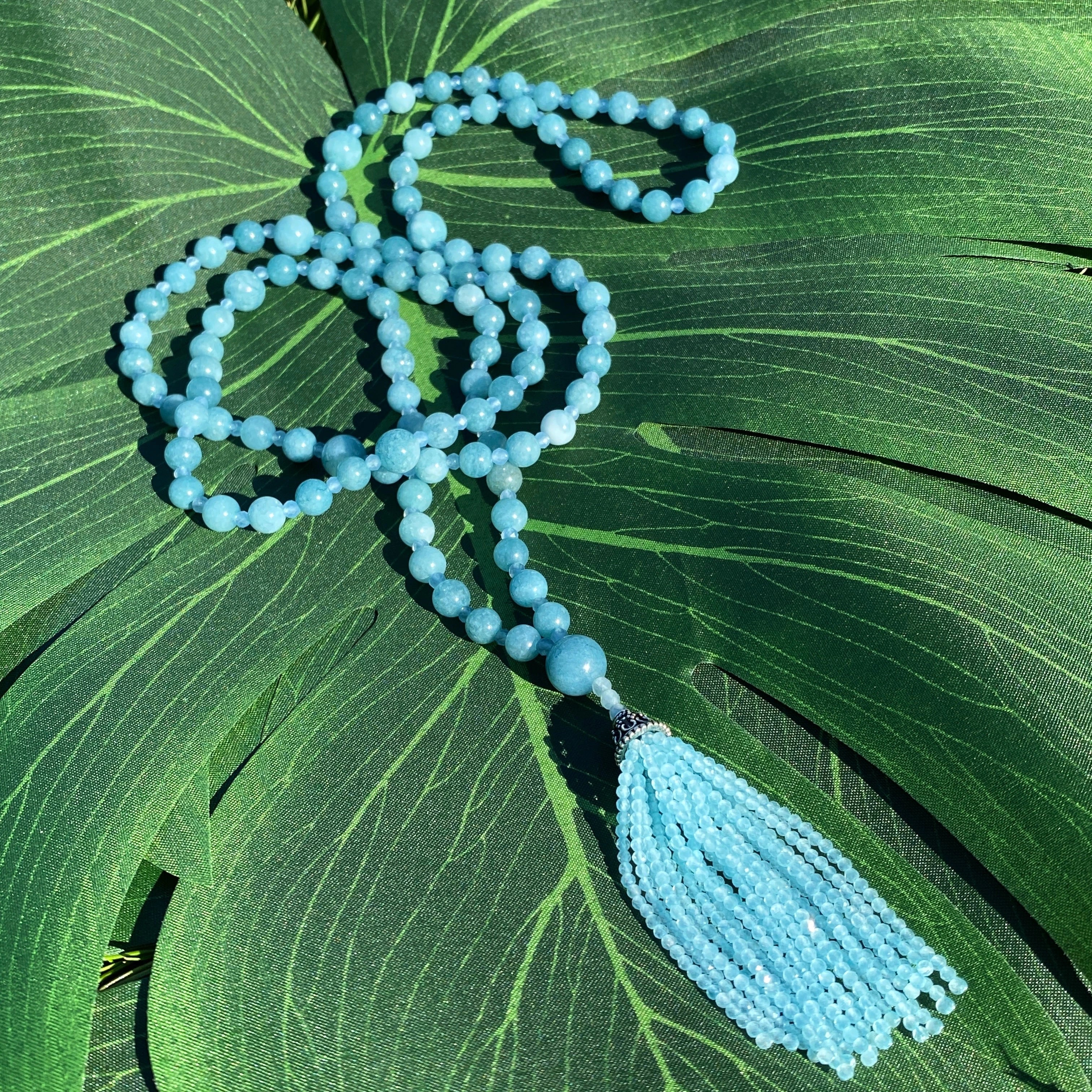 Semi Precious Aquamarine Mala
Sale price

$245.00
Regular price

$325.00
Choose options